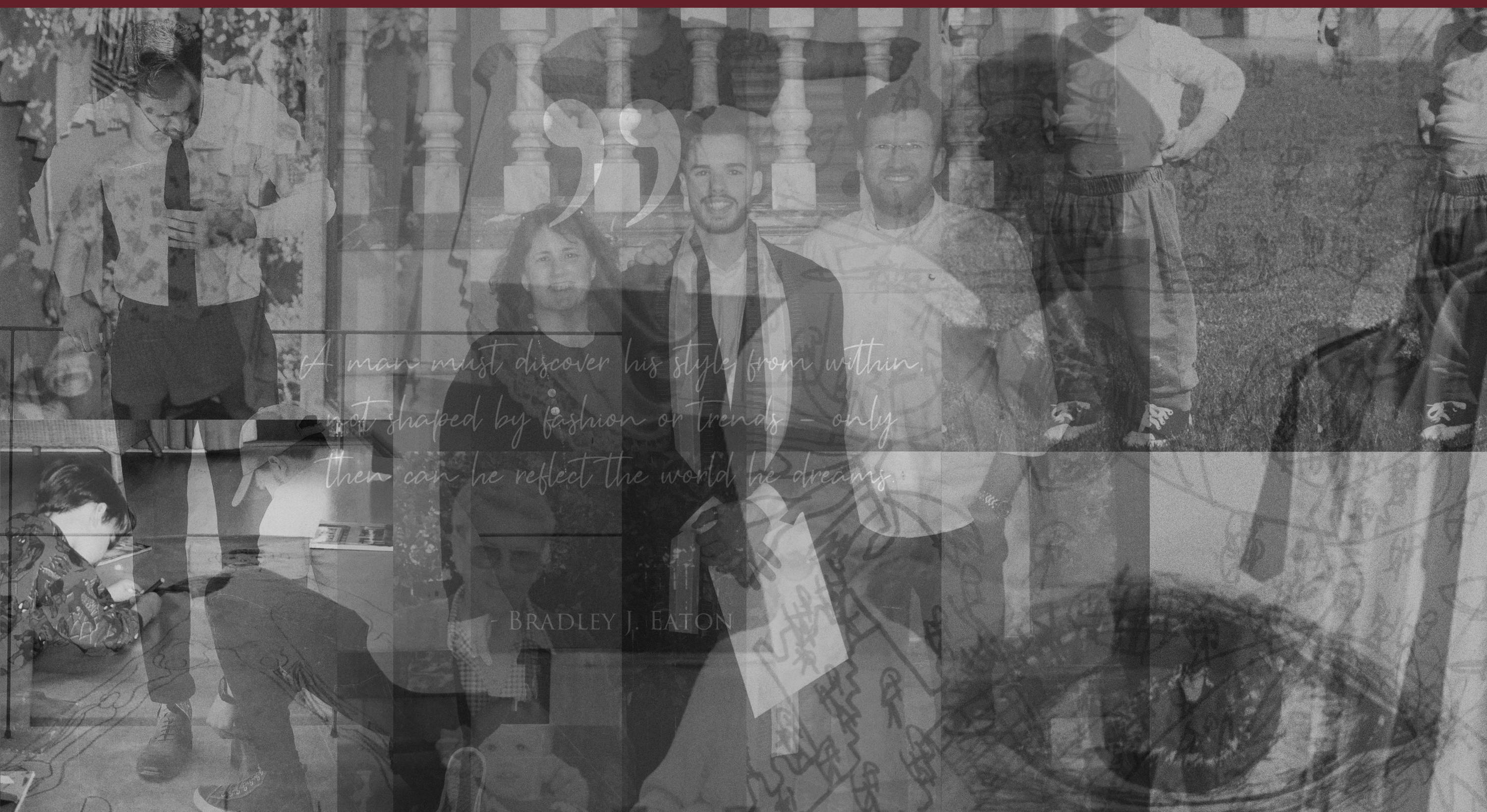 Growing up in South Africa's province of the Western Cape, my work and inspiration stems from the often contradictory forms of life found within the population. A mix of different cultures, races, religions, and languages has left me with ideas that are stretched far beyond the norm, yet still cohesive in manner. With this mix comes a daunting responsibility to pay homage to my own traditional Irish & European heritage, as well as to the African/multi-cultural setting sustained by those living around the city I grew up in, who in turn, also contributed to my view of the world. I aspire to draw connection between all walks of life, analysing all the similarities and differences that come together and make an idea what it is. In summary, my goal is "to create a dream from multiple tales."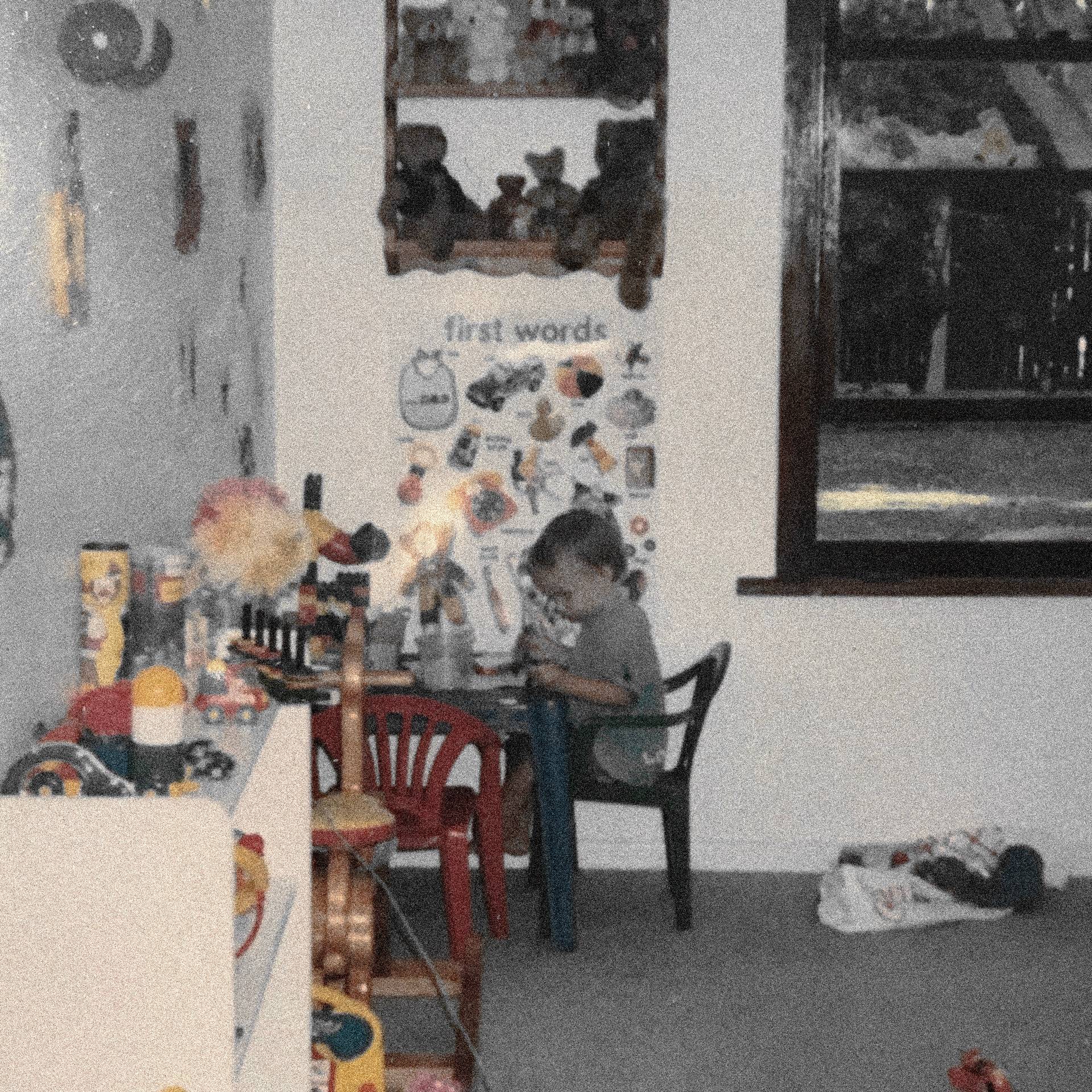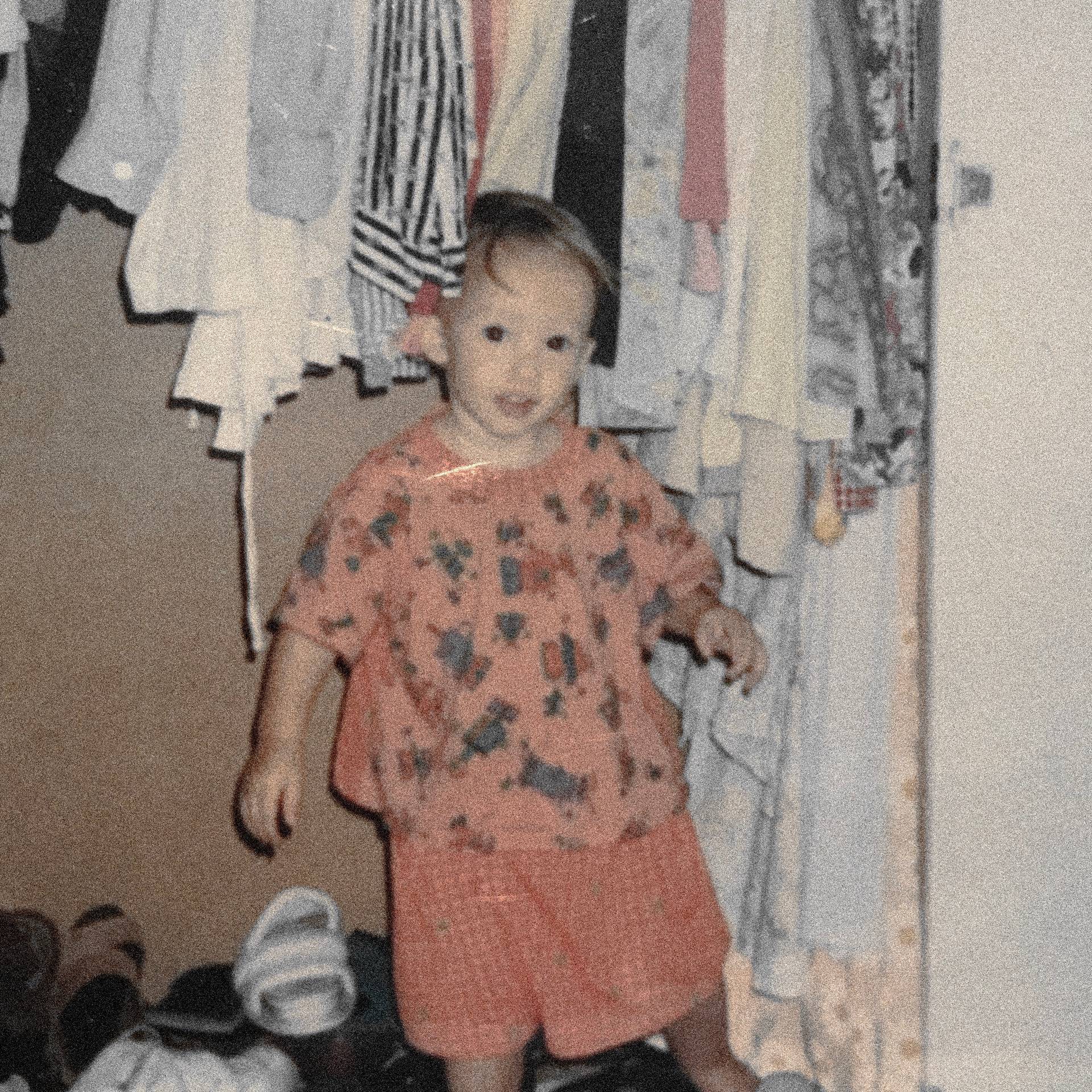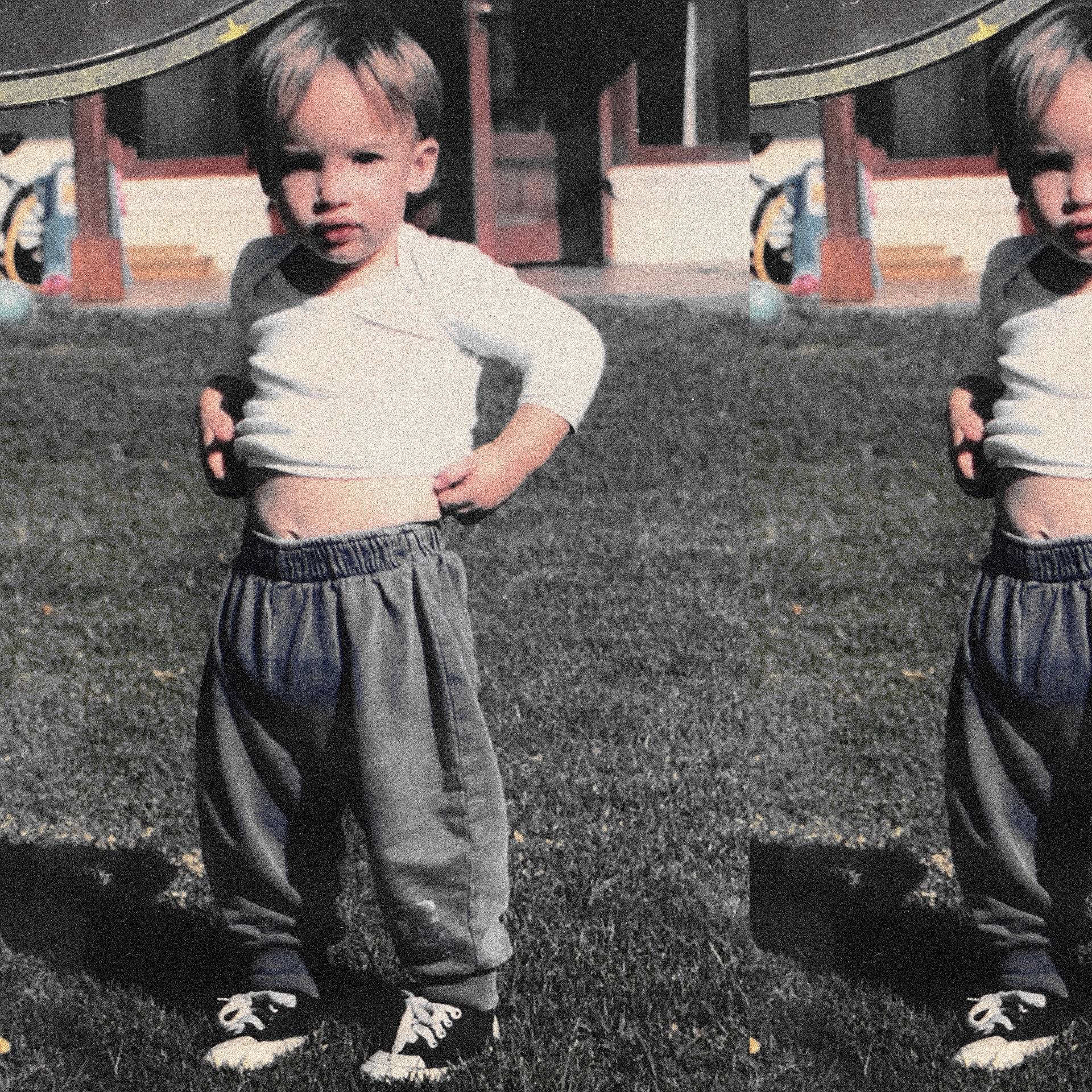 Since a young boy, I have been very active, both in terms of thought and expression. Since I was 5 years old my mother recalls me choosing what outfits I wanted to wear on a daily basis, as well as being very specific as to what I liked and didn't like about them. At age 6 I told my mother that elastic cuffs at the bottom of my sweatpants weren't going to work, and that I refused to wear them unless altered. Looking back at it now, I guess this set the standard for what was to follow.
Through my younger years, drawing and creating sculptures out of Lego became my escape. Each day when I came home from school, I would unveil my large roll of brown paper and begin to draw different versions of sports equipment (I loved my sport!), shoes with various colours and textures on, branded logos, as well as scenes of stick figures, action heroes, and army-men — all things little boys were fascinated about!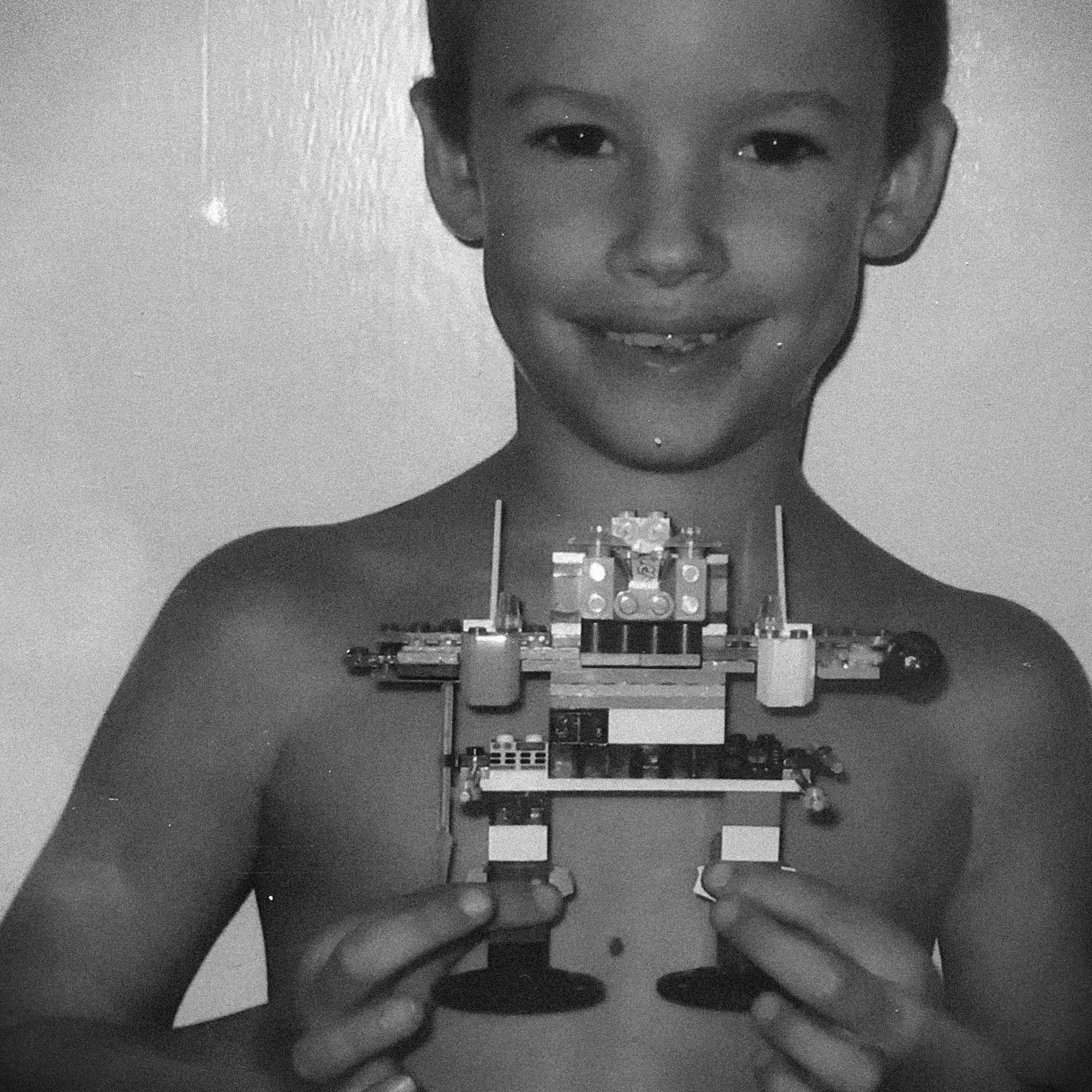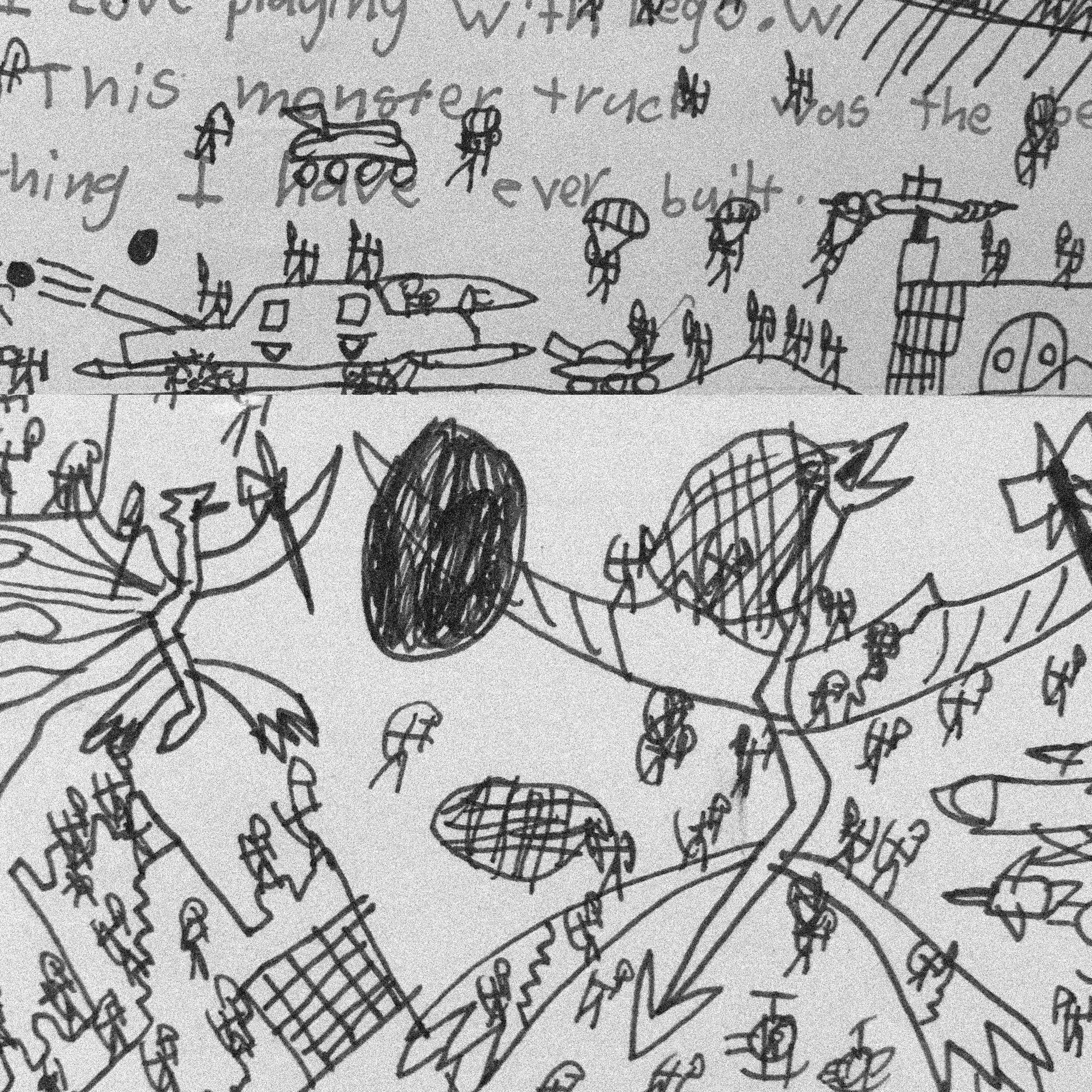 These moments gave me a chance to dream and create my own reality that began to develop the more I continued to draw and explore my own creativity. Building with Lego also became a love of mine, and allowed me to experiment with shape & form from an early age. I guess these early stages of development revealed the path I find myself on today, and propelled my love for storytelling forward.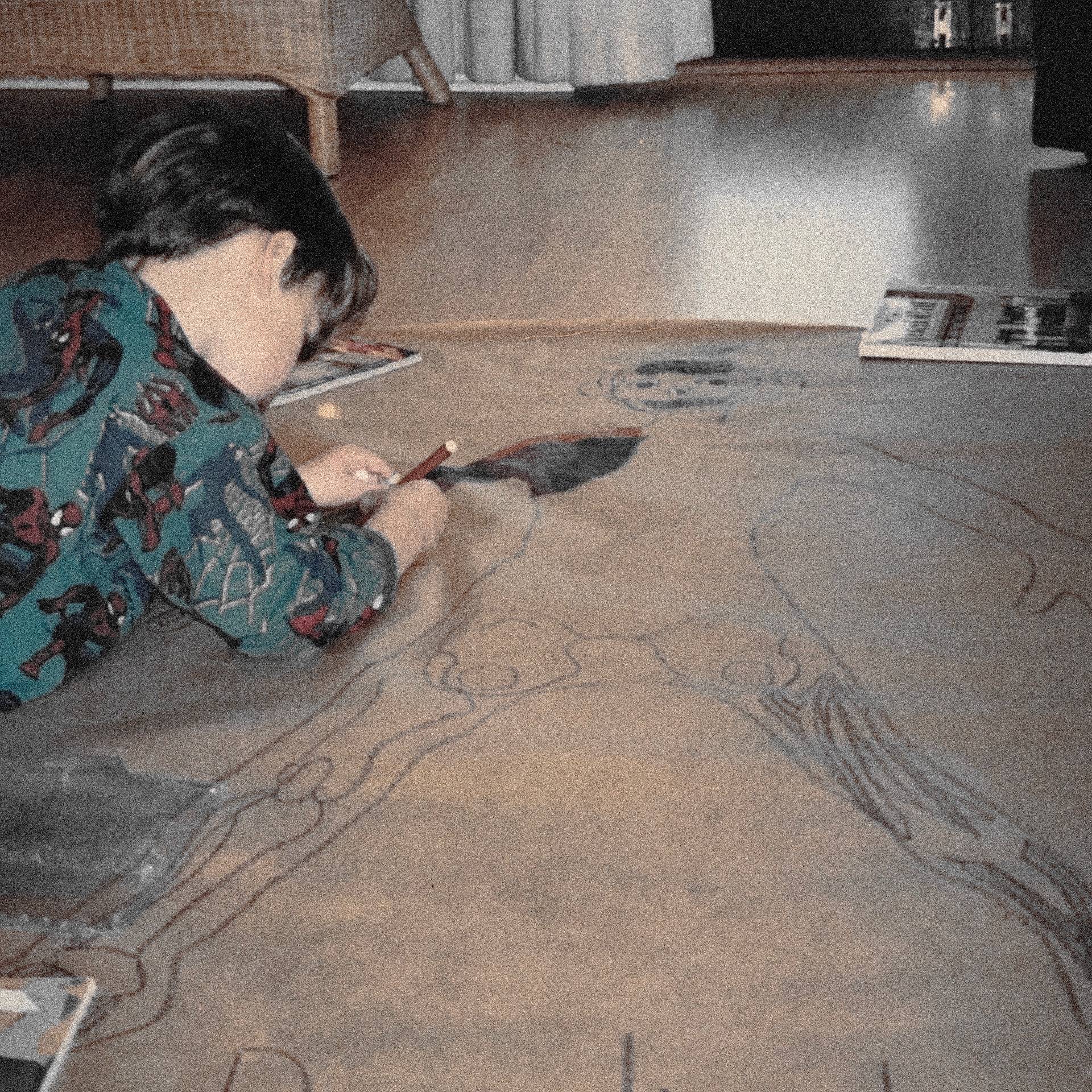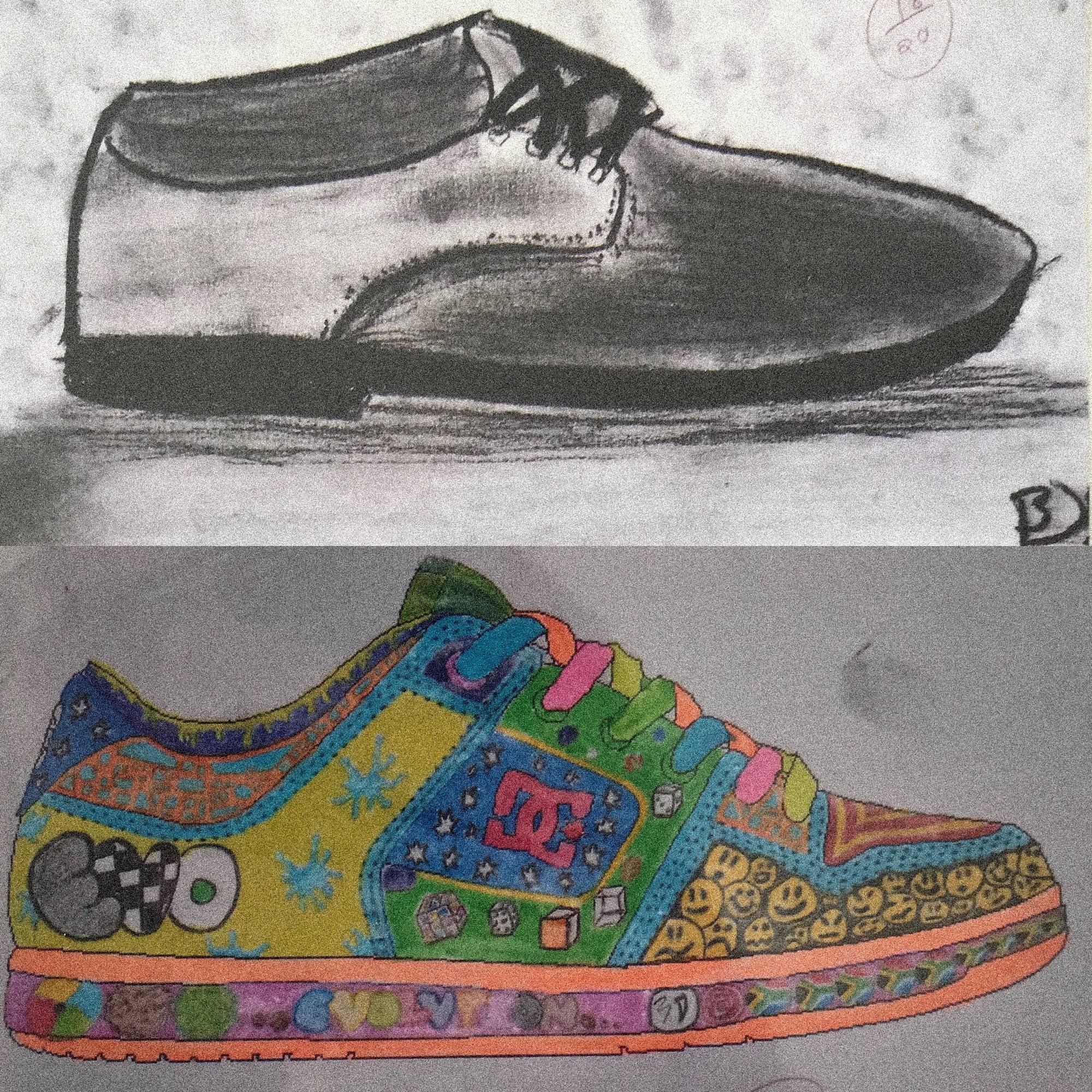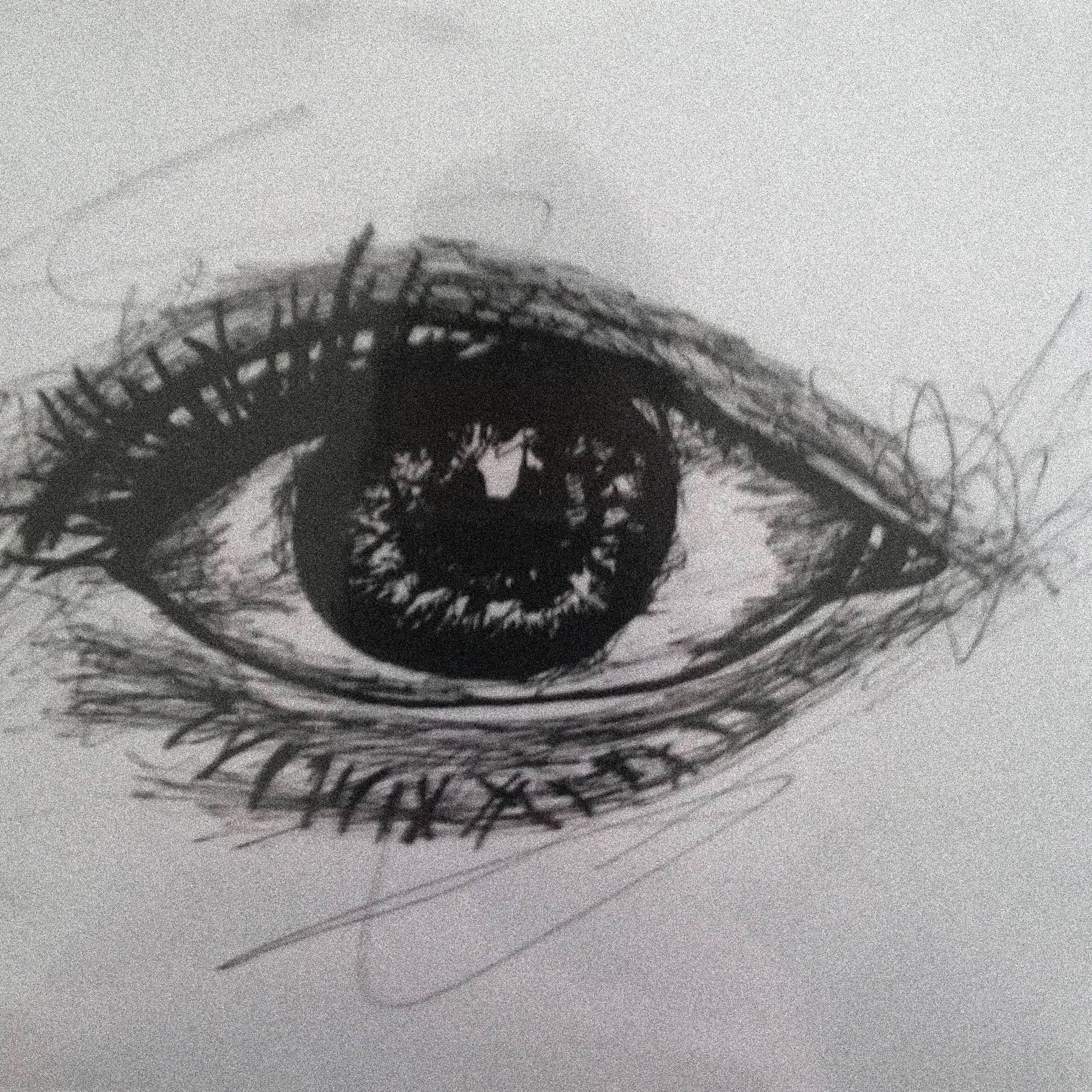 Fast-forward a couple years and I find myself finishing top 3 of my high school art class, and heading down a path of further development in my creative journey. I enrolled into the Vega School of Brand Leadership in Cape Town, where I graduated with a BA Degree in Brand Building & Management in 2019. During my studies I continued to design in my spare time, both for my class projects and my own personal development - I couldn't get enough! In 2016 I founded 'The Creative Collective' - a platform for young emerging artists and creatives to showcase their talents outside of a high school environment. Our first event saw 650 people show up on the night. The event was filled with 21 artists with work hung up in a pop-up gallery, live musicians, food, and drinks all served on the Vega rooftop.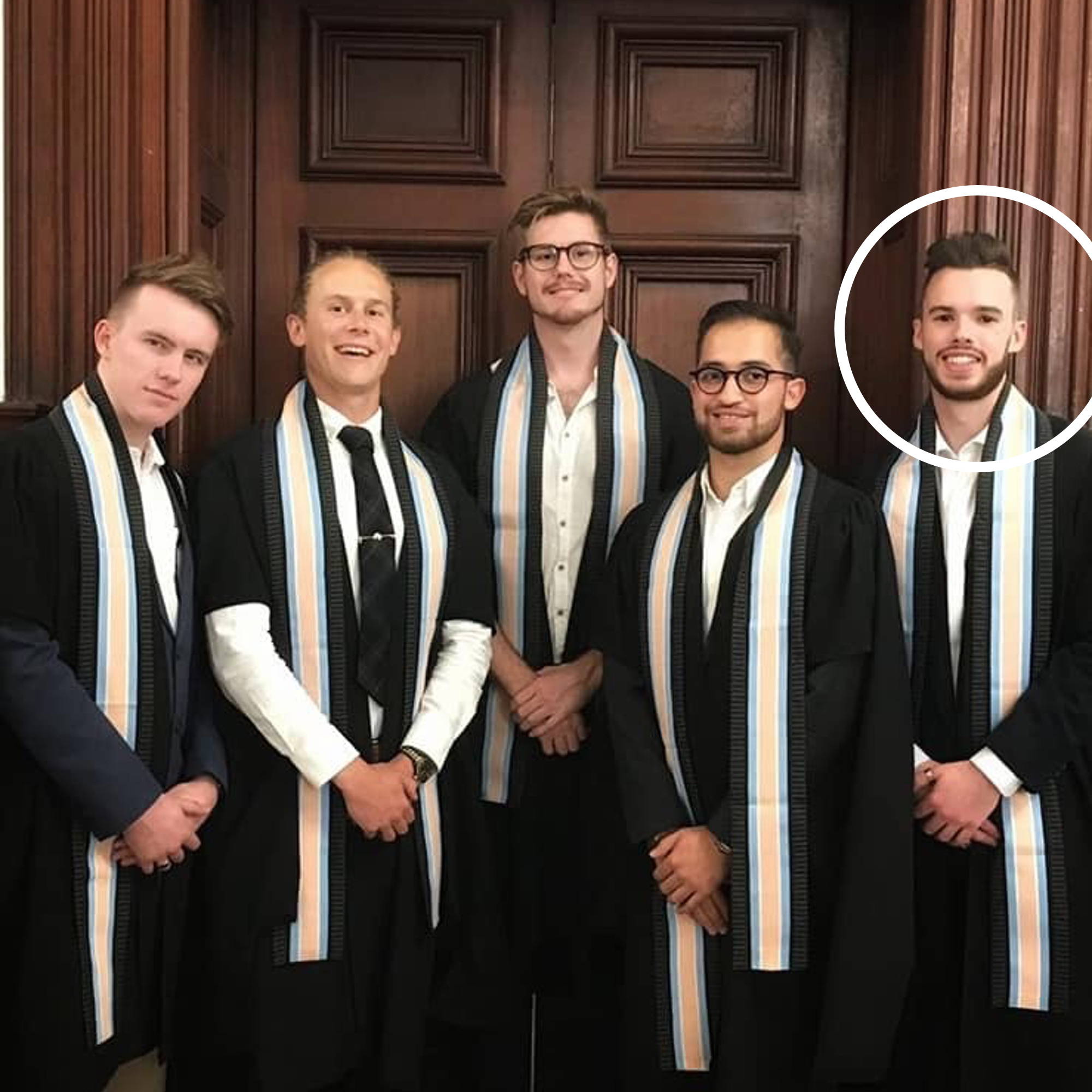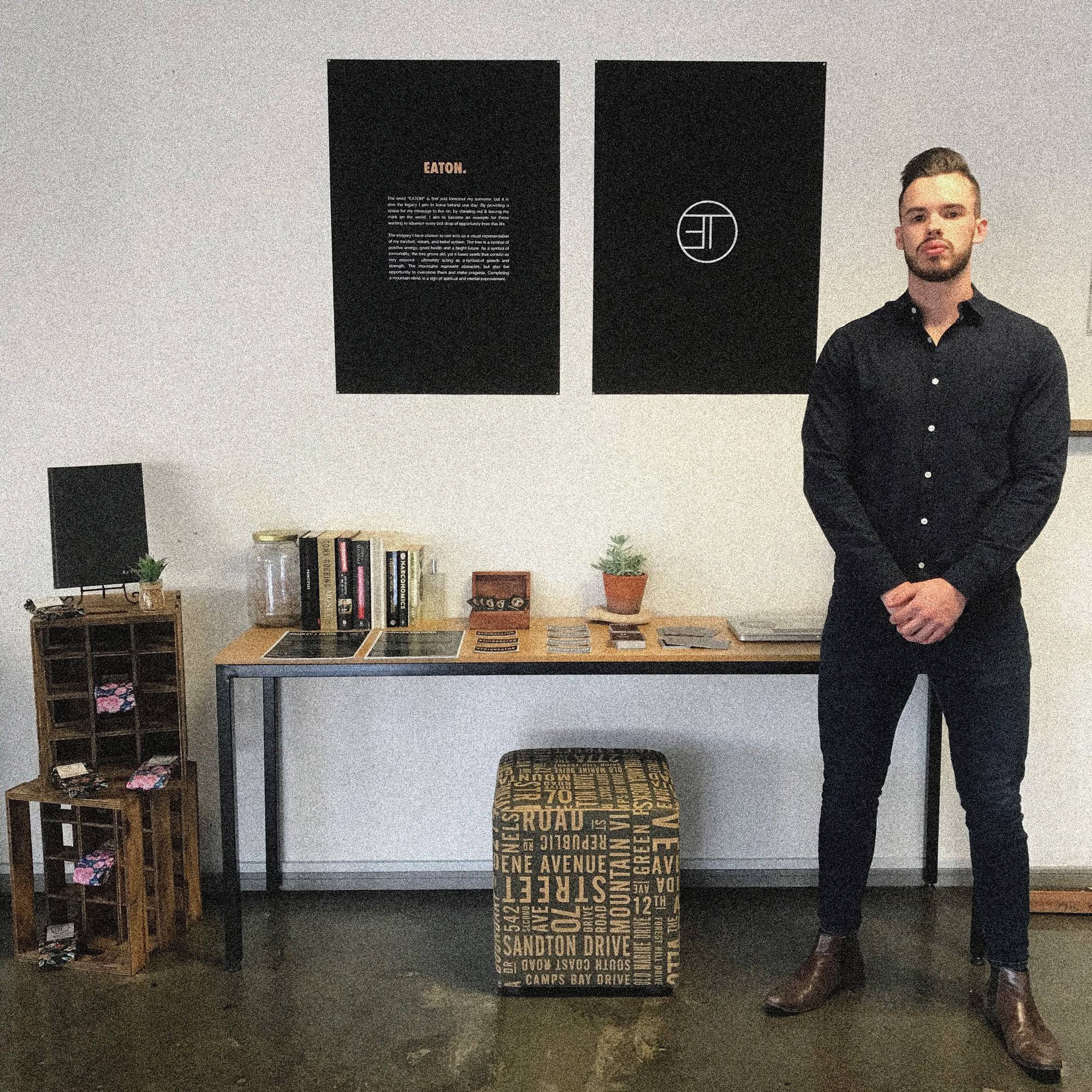 During my studies I began to think hard about what I wanted to do with my life after I was done. I was confident in my design ability and knew it would pay off eventually, but didn't know exactly what that entailed until waking up from a dream I had in 2018, where I began my own fashion label and showcased my style to the world. I decided to follow my instinct and began working on it immediately. A year later I am writing this with my first SS20 collection complete - started with no traditional fashion design background, but merely a dream, vision and willingness to learn on my feet and to develop my own dream into a reality - just like I did all those years ago with my first figure drawings...

- Bradley James Eaton